Welcome

Welcome to the 2002 National Angus Conference and Tour. The American Angus Association is truly excited about hosting this event in one of our country's richest and most diverse agricultural states — California. We welcome you, as our guest, to a tour through this beautiful state and a look at some of the best Angus herds it has to offer, as well as to a great conference program in Sacramento. You're in for a real treat!
For years, the American Angus Association has been committed to providing the tools Angus producers need to supply better genetics to the beef industry, as well as to serve the needs of their commercial customers. That commitment continues today as beef cattle producers look for ways to be more profitable. That's why we've chosen "Angus — Identifying the Value" as the theme for this year's event.
The one-day conference program includes some of the beef industry's top speakers. Bruce Berven, California Beef Council, will kick off the program with an overview of changing consumer demands and how beef production will be affected by those changes. Other industry leaders will cover all aspects of the business, from new trends in developing value-added products to establishing a comprehensive marketing plan for your herd. We're sure you'll find the program both thought-provoking and challenging.
The two-day tour, which we're pleased to host with the California Angus Association, offers a showcase of Angus cattle and a peek at California's diverse world of agriculture. Don't worry, you'll also have the opportunity to taste some of the state's award-winning wine before heading home. From beginning to end, I know you will enjoy the fellowship of your beef industry peers and the rare opportunity to explore the treasures the Golden State has to offer.
We extend a special invitation for you to join us at the opening reception the evening of April 23, preceding the conference program, as well as for the Angus Information Management Software (AIMS) and Web Marketing workshops earlier that day.
Please join us for the 2002 National Angus Conference and Tour in Sacramento!

Sincerely,



John Crouch
American Angus Association

Special thanks to our major partner for the
2002 National Angus Conference & Tour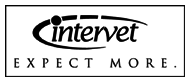 welcome : conference schedule : tour schedule : conference speakers : info