Meet Your Speakers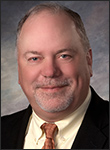 Phil Trowbridge


Phil Trowbridge
Phil has a deeply rooted passion for Angus, and serves as president and chairman of the American Angus Association Board of Directors.

One of nine children, Phil grew up working on his parents' Angus farm in western New York. As a young man, he earned a degree from Alfred State College in 1976, where he majored in animal science. The day after graduation he reported to work as a herdsman for Gallagher's Angus Farm in Ghent, N.Y.

Now, more than 30 years later, Phil; his wife, Annie; and their two children, P.J. and Amy, own a large number of cows at their own farm.

A longtime advocate of youth development in agriculture, Phil established an intern program in 1984. He also spearheaded Columbia County Feeders, the region's first and only totally hands-on 4-H club with a solid record of achievement for livestock exhibition and showmanship.

Phil serves on the boards of the Zweig Fund at Cornell University, the Columbia County Agricultural Society, the Columbia County Cooperative Extension, The All-American Angus Breeders' Futurity, and the Columbia County 4-H organization. Past president of the New York Angus Association (NYAA), Phil currently is on the Livestock Advisory and Equine Advisory boards, as well as the boards of the State University of New York (SUNY) and SUNY Cobleskill. He is a member of the NYAA, New York Thoroughbred Breeders Association, National Thoroughbred Owners and Breeders Association, and New York Thoroughbred Breeding and Development Fund.

---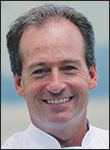 John Doherty

John Doherty
After 30 years at The Waldorf=Astoria, Executive Chef John Doherty left to fulfill his dream of entrepreneurship. Doherty aligned with designer Mark Zeff to create Merchant Hospitality in New York.

Doherty balances his time between developing and opening restaurants, developing products, and expanding the scope of his leadership speaking engagements. Doherty consults for Certified Angus Beef LLC (CAB) and the Honey Baked Ham Company.

More than 23 years after he became the youngest executive chef of The Waldorf=Astoria, he holds the distinction of having cooked for more presidents, royalty and heads of state than any other chef in the country.

Beyond cooking technique and creativity, Doherty's leadership abilities were the key to the success of The Waldorf's culinary operations, which garner more than $100 million in annual sales and are responsible for cuisine at some of the country's loftiest galas, events and fundraisers; 24-hour room service; and three distinct, successful restaurants, Peacock Alley, Bull & Bear Steakhouse, and Oscar's Cafe.

He and his work have made several television appearances. He is a frequent guest speaker at national culinary and hospitality colleges and industry events. He is an advisory board member to New York's City Harvest and the Culinary Institute of America. He has been awarded honorary degrees from Johnson & Wales and the Culinary Institute of America, plus a leadership award from Niagara University and the Silver Spoon Award from Food Arts magazine.

---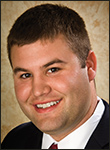 David O'Diam
David O'Diam
David O'Diam, assistant director of business development, works with producers of Certified Angus Beef® (CAB® ) brand products and helps to link availability with end-user demand. He forecasts market conditions and provides weekly and monthly updates to internal sales staff. Additionally, David oversees the production and sales of CAB® brand Natural and Prime items.

Prior to joining Certified Angus Beef LLC, O'Diam managed the meat science lab at Ohio State University where he also earned a master's degree in meat science. He resides in Wooster, Ohio, with his wife and daughter.

---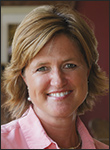 Debbie Lyons-Blythe
Debbie Lyons-Blythe
Debbie Lyons-Blythe is an Angus breeder from White City, Kan. She, her husband and five nearly grown children own Blythe Angus. Duane works in town as a banker and Debbie is in charge of the day-to-day responsibilities of the ranch.

They have an Angus herd of 200 cows and a commercial herd of 150. She markets about 50 of their top yearling bulls by private treaty yearly. The rest of the bull calves are castrated and sent to the feedyard, where they retain ownership and have a history of high percentages of their home-raised calves making Certified Angus Beef® acceptance. In addition, they manage a heifer-development program of 150-350 heifers annually.

Debbie realized the need to connect with consumers long ago and traveled to Japan in 1987 to promote Kansas beef in supermarkets across Japan. More recently she has been blogging about Life on a Kansas Cattle Ranch since 2009. She actively searches out opportunities to talk to consumers about how beef is raised and the people who raise it. She says we need to listen first, then answer questions that consumers have … not just merely tell our story. She plans to share how she began blogging and why she feels the need to advocate for beef.

---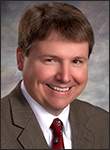 Eric Grant
Eric Grant
Eric Grant, who lives in Saint Joseph, Mo., with his wife, Patti, and son, Johnny, joined the Angus team in 2007 after owning a communications company in Colorado for nearly 15 years. He served as an editor, writer and photographer for a number of magazines, including Beef Today/Farm Journal, American Cowboy and Range. He also provided communications services to Sotheby's International Realty, US West, the National Cattlemen's Beef Association, the National Potato Council, Dupont Agricultural Products and Pfizer Animal Health.

In 2009, he was named American Angus Association director of public relations and communications, where his team created the popular I Am Angus documentary program — the first-ever television series produced by a breed organization. With I Am Angus, the doors were opened to new ways of simultaneously communicating the benefits of Angus cattle to producers, but also telling the story of Angus to consumers.

The PR team also introduced a television news program, The Angus Report, in September 2011, providing the top cattle-industry news and Angus information every week to a nationwide audience. Both programs have drawn more than 4 million viewers.

In addition, the PR team is committed to other Association projects, including a revamped national print advertising campaign; weekly video and radio news releases; and a growing presence on Facebook, Twitter and YouTube.

---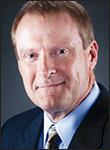 Kip Palmer
Kip Palmer
Dwight M. "Kip" Palmer was born and raised in Rochester, N. Y. Palmer graduated from high school in 1971 and went on to earn his college degree in 1975 from Wittenberg University, with a dual major in political science and economics. After college, he joined his family business, Palmer Fish Company, and helped build the business into a "broad line" foodservice distributor and redistributor with special focus on refrigerated and frozen proteins. He currently serves as the CEO of the Palmer Family of Companies, which includes Palmer Food Services and G&C Food Distributors.

In addition to his work responsibilities, Palmer serves as the vice chair of the Board of Trustees of Roberts Wesleyan College and Northeastern Seminary, board member of the Seneca Waterways Council, Boy Scouts of America and Certified Angus Beef LLC.
He is married with five children and two grandchildren.

---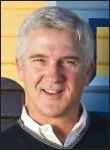 Scott Vernon
Scott Vernon
Scott Vernon has spent a lifetime in agriculture and is considered one of the nation's leaders in agricultural communications, agriculture advocacy and leadership development.

Vernon is the founder of the very popular "I Love Farmers, They Feed My Soul" movement. It is a national nonprofit agricultural advocacy group targeting young urban audiences and empowering young leaders in agriculture.

Vernon received his bachelor's and master's degrees from Cal Poly–San Luis Obispo and his doctorate at Texas A&M University. Vernon has been teaching young people about agriculture for the past 29 years. He has won numerous teaching awards, honorary memberships from five national fraternities and organizations, and the honorary American FFA Degree from the National FFA Organization. He served as director of the Brock Center for Agricultural Communication from 1994 to 2006. He is the former president of the Livestock Publications Council.

He is a professor of agricultural communication in the Agricultural Education and Communication Department at Cal Poly. Vernon is also a pilot, a successful auctioneer, a Farm Bureau member and a business owner. He is a partner in an auction firm that conducts sales for corporations and governmental agencies in California. He works with companies and organizations to improve communications and leadership to enhance teamwork, productivity and profit.
---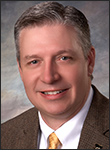 Bryce Schumann
Bryce Schumann
As CEO of the American Angus Association, Bryce Schumann serves as the chief administrative officer and vice chairman of the Board of Directors of the Association and each of its subsidiaries: Angus Productions Inc., Certified Angus Beef LLC, Angus Genetics Inc. and the Angus Foundation.

Schumann served as director of activities and director of member services and office management for the Association, and helped coordinate efforts for developing the Angus Foundation prior to accepting the position as CEO in 2008.

Before joining the American Angus Association staff, Schumann served as assistant director of feeder-packer relations for the Certified Angus Beef Supply Development Division. He has also worked for the Kansas Beef Council and Farm Credit Services.

Schumann received his bachelor's degree from Kansas State University and a master's in business administration from the University of Kansas. He and his wife, Gina, have three sons — Wyatt, Dylan and Jessye — and a daughter, Kassidy. They ranch near Lecompton, Kan.
Schumann will wrap up the conference and prep attendees for the tour to follow.

---